Sky Receivers are known for their quality and ability to provide hundreds of excellent TV channels in our homes. In order to enjoy all the benefits of Sky Receivers users must connect their receiver to a satellite dish and TV. The good news is that this process is very simple. You can finish this task in two ways – by using a scart lead or by using an aerial lead.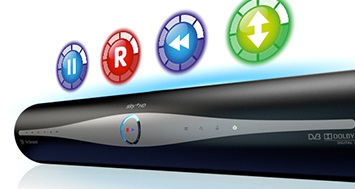 Scart Lead Connection
For many experts, this is the simplest option because you don't have to tune anything. The only downside is that some older TV models don't come with a scart input. You can find the scart sockets on the back of the satellite receiver. The one with the TV mark should be connected to the TV. In addition, there is a power lead input and input from the satellite dish. Simply connect all the cables to the satellite receiver. If everything is all right, you should be able to watch all the channels. If you receive an error message this means that your satellite dish is not aligned in the right way. Once you align it, you will be able to watch the channels.
Aerial Lead Connection
In case you own a TV without a scart input, you will need to use aerial input. This aerial input is placed right next to the scart lead. The rest of the procedure is the same – connect the cables in the suitable places. The next step is to tune the TV to the Sky box just like you would with normal TV. Finally, if you don't receive the satellite signal (you will notice a message) you will have to align the satellite dish.
The entire procedure should last between 15 and 30 minutes depending on the method you are using.
If you have any problems with Sky receiver tuning and you need further advice, please get in touch.