Most of us are big fans of movies and TV shows so for those of you who want to enjoy brand new and popular TV shows and films, having a streaming service subscription is a must.
There are many streaming services like this in the UK, but two of them dominate this market – Amazon Prime Instant Video and Now TV. If you check their programming you'll see that they have some outstanding content available. You can watch whenever you feel like watching and you can watch as many hours as you want. Even though both of these options are good, you should do a bit of research and see which one suits your needs the best.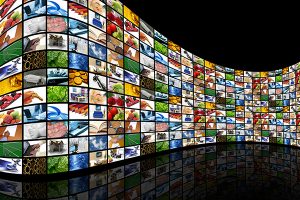 To start with, Amazon Prime Instant Video which was once known as LoveFilm until Amazon bought it, has hundreds of new movies and TV shows. They also have their own unique programming. The fact that the annual subscription allows you instant shipping for Amazon products and access to Amazon Prime Music are also some of the things that make Amazon Prime Instant Video so attractive.
Amazon Fire and smart TV users have access to Ultra HD resolution while all other users have access to full HD resolution. Users can download some videos to their devices and watch them later. In order to try it you can use a one-month free trial. The only downside is that there are only annual subscriptions and users who have Apple TV, Chromecast, Windows smartphones or iOS mobile devices with iOS 6 or earlier can't watch the content.
Now TV
Now TV started three years ago and it soon became the favourite streaming service for many British families. It is owned by Sky. Many people prefer Now TV, because they can pay for only specific TV channels instead of paying for an entire package. The contracts are shorter, there are some exclusive deals and you don't need additional equipment. Sky Sports and Sky Movies are available to all users.
Still not sure? Give us a call and we will do our best to advise you.