What is the status of your Digital TV signal? Do you enjoy a great viewing experience or are you still experiencing problems?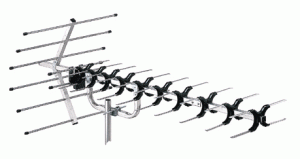 Many experts agree that the switch to digital television was not as smooth as it could have been and that this transition caused quite a few problems in the UK. If you are still experiencing Freeview digital signal problems then check out the following:
– Have you visited the official Digital UK website to find out whether there is some engineering work that is going on in your area?
– Have you checked whether the aerial cable is connected well to the aerial socket and the TV?
– If you are using an aerial plug that's not sealed, is the connection attached well to the coaxial cable?
– Do you have a cable that is way too long?
– Have you tried the automatic search function?
If you have checked all these things and the signal is still bad, you should take action. First of all, you can purchase a mains-powered signal enhancer. They look similar to the box where you attach the aerial cable plug. This may help and could be worth a try.
If you don't have any signal at all then these enhancers won't help. Another thing that you can try is to remove all the electronic devices around your TV. You can also use a signal attenuator. If these tips don't work, the next step is to visit the loft and check the aerial. The aerial must be aligned in a proper way so try adjusting the position to see if this helps.
If you've tried everything and you have not noticed any changes, then it's time to call an expert aerial engineer.
At Aerial Services we would be happy to check out your signal problems so contact us now to arrange an appointment.