When considering the layout of your living room or lounge the position of the TV usually plays a major part and using a TV mounting service could open up new possibilities in your London home.
Traditionally a feature in the corner of the room the introduction of flat screen television made it practical for televisions to be wall-mounted.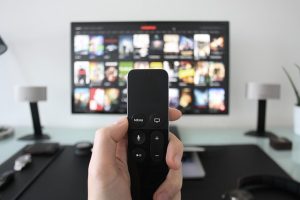 Now it is as common to see televisions hanging above a fireplace and taking pride of place as the focal point of the room.
One benefit of putting your television on the wall is to free up floor space, as well as maximising your viewing experience.
One you have made the decision to move your television to the wall is it important that it is installed correctly and using a TV mounting service in London will make sure of that.
Before installing a TV you need to be sure that the bracket is a correct fit and can support the TV. It is also important to get the viewing angle correct as the last thing you want is to get a sore neck watching your favourite TV programme.
Put safety first with a TV wall mounting service, London
A professional TV mounting service in London, such as Aerial Services, will make sure the correct bracket is used – and can even provide the bracket for you.
Using a TV mounting service will also allow you to benefit from the expertise of the experienced fitters who can advise you on the best viewing angles.
Making sure that the television has adequate support is essential for a safe installation. Considering the high level of use a lounge – and television – gets, including from children, making sure the TV is as safe as possible is essential. Using a TV mounting service in London will ensure that your television installation is fitted to a high standard using the right equipment.
Additionally engineers will make sure that the television and external devices are properly connected.
Aerial Services has extensive experience of installing televisions and aerials in London and can source as well as install a wall-mounted television for your home.
Don't let concerns about how to move a television to the wall hold you back from designing your perfect living room, call in the professionals.
For a TV wall mounting service that you can trust contact Aerial Services Ltd using the online for form call us on 0207 582 8888.