The festive feast of fantastic TV may not quite be behind us yet but it is always good to know that even more excellent television entertainment lies in store in the year ahead.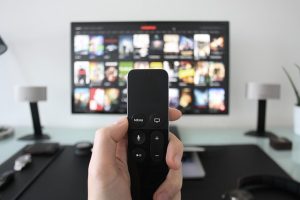 With some big hitters due to return to the screens in 2019 it promises to be a good year for television.
So make sure you have a television that brings optimal enjoyment, your aerial won't let you down and that you have access to the channels you need ready for 2019's best most exciting offerings.
Top TV shows for 2019 
It goes without saying that the hotly anticipated return of Game of Thrones will be big news. The final instalment – season 8 – is due on screens in April 2019 on Sky Atlantic and with just six episodes left this final chapter will certainly leave a gap in fans' viewing pleasure.
Peaky Blinders is another major hit that will be gracing our screens once more with season five due to appear on BBC One instead of BBC Two thanks to its popularity, although the exact date is unknown.
Royal drama The Crown is expected to make a long-awaited appearance on Netflix at some point in the year, while cult-hit Stranger Things will hopefully see a release in the summer of 2019.
The excellent True Detective is also due to make an over-due comeback in 2019 on Sky Atlantic along with Big Little Lies.
Meanwhile it will be the end of an era for fans of spy drama Homeland, which airs on Channel 4, with the final episode due for release in 2019.
Formula 1 shift
Fans of Formula 1 may well be disappointed to lose free coverage of the sport after Channel 4's deal ended, although highlights and the British Grand Prix will still be shown on the terrestrial channel.
As the year unfolds more excitement will no doubt be unveiled through Champions League and FA Cup fixtures.
The standards of television entertainment continue to reach for ever greater quality, so it's time to sit back, relax and enjoy – and make sure you have the right equipment in place.
For advice on installing Sky or Freeview, having a new television fitted or upgrading your aerial get in touch with Aerial Services today.