There is no doubt that subscription streaming services are becoming very popular in the UK with the two major players being Netflix and Amazon. For a monthly subscription fee both of these give you access to a large quantity of content which you can stream to a variety of devices such as smart TVs, tablets and PCs.
So, if you are fed up of countless repeats and can never find anything to watch on your normal channels then Netflix or Amazon may just be what you're looking for but how do you choose between the two?
To be honest, there aren't vast differences between what they both offer so your choice is likely to be down to personal taste. They both charge £5.99 a month and they stream to the same types of devices – Smart TV, PC. Mac, PS3 and PS4, Xbox One, Xbox 360, Wii, Wii U, iPad, iPhone, Kindle Fire, Blu-ray players, and Android.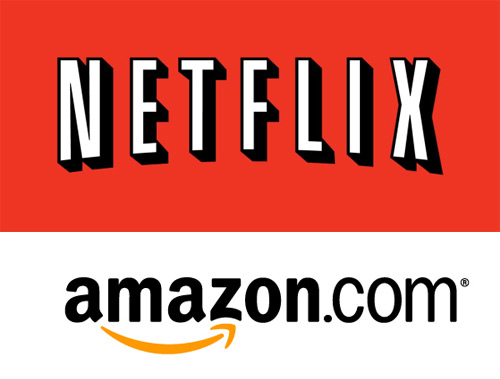 Netflix
Netflix offers a strong mix of popular US TV series and British shows and it has also started creating its own content such as the highly successful 'House of Cards.' Other extremely popular series that have been shown through Netflix include Breaking Bad, Arrested Development and Orange is the New Black.
The types of films available through Netflix tend to be 2 or more years old with Amazon giving you access to more films that are a bit more recent.
Amazon
Popular TV shows through Amazon are The Vikings, Crossing Lines and Extant but these have not been heralded as much as Breaking Bad or House of Cards on Netflix. Where Amazon does score well is on its quantity of children's shows and the fact that you can bundle your subscription together with Amazon Prime which offers a number of other incentives.
The Best of Both Worlds!
So, in summary, if you can afford both then get both; this will give you access to the best of both worlds. And to get the most out of your viewing experience then treating yourself to a Smart TV installation might be called for!
To find out more about TV subscription services and Smart TV installation then please get in touch. We would be happy to help.