While Christmas is the time for giving it is also the time for snapping up electronic bargains, which makes winter a good time to invest in a new TV if yours has seen better days.
Sales incentives such as Black Friday, Cyber Monday and the New Year's sales are ideal for finding a discounted television if you have been looking to replace yours.
With more choice than ever before in television technology prices can vary wildly depending on the spec that you are after, which make sense to try to save as much as possible on your TV.
Digital aerials UK: Do you have the right equipment in place?
While updating your TV to enjoy a better viewing experience it is also worth considering whether you have the right supporting equipment in place, such as the best digital aerial for the part of the UK that you live in.
While many homes across the country do not need to upgrade their existing analogue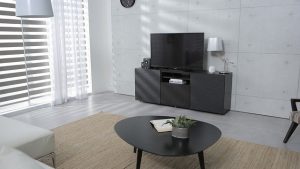 aerial if they are lucky enough to enjoy a strong signal, digital aerials in the UK can vary area to area.
With televisions promising better screen contrast, brightness and definition these should drastically enhance the quality of your picture. The last thing you want after splashing out on a top quality model is to be let down by a poor signal from your digital aerial in the UK
With 4k HD TV, OLED, QLED and even 8k television sets now available in the UK – it is important to make sure you make the most out of your investment.
Do you have the best digital aerial for your part of the UK?
Old wiring or the wrong type of digital aerial for the area of the UK could hamper your viewing experience.
If you are suffering from 'pixelating', interference, or blocking, call in aerial experts such as Aerial Services to find out if you need to upgrade or repair your digital aerial in the UK.
It could be that realigning the aerial, adding an extra point or replacing old wiring is all that is needed to improve your television enjoyment.
However, you may find that the type of digital aerial – or analogue aerial – you have fitted is not best suited to the signal reception in your area of the UK.
Upgrading your UK digital aerial could allow you to enjoy the very best image on your new television.
To find out about digital aerials in the UK and which is best suited to your home contact Aerial Services.