Many people think that having a Smart House is an expensive investment which is complicated to use. However, Smart Homes are not only affordable options for homeowners but, thanks to the technology, also very easy and intuitive to use. You can control every device and make your life much more convenient and efficient. The following are just some of the advantages of having a Smart House.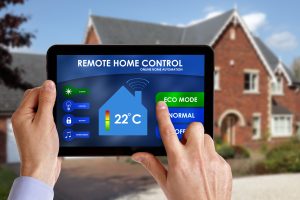 1. Smart Houses offer great comfort. You can set everything up in the way you want. You can set up the lighting according to your preferences, you can set music to start when you enter the room, you can set alarm systems to enable and disable automatically, you can set house temperature at optimal levels, and many more options.
2. Security of your house is also greatly increased by using a smart system. You can set movement sensors to detect motions by the house doors and windows, and if motion detectors are activated while you are outside of your home you will quickly get notified through your smartphone. Smart fire alarms and smart cameras are a couple of other options too.
3. All devices can be controlled very easily. Everything can be controlled through one simple terminal like your tablet or smartphone.
4. One of the biggest advantages is that everything in your house is monitored and connected. This saves lots of energy, as well as money.
5. Smart Houses are ideal for people that want easy access to everything in their homes. People can control everything with their voice, including TV, lights, electricity, heating, music systems etc.
6. By having a modern Smart House, you will impress all your friends! There is no point to having a modern house with smart features and not being able to share that with your closest ones, so invite your friends and show them the latest modern technology and how your life is enhanced by it.
7. Another great advantage of having a Smart House is that it increases the re-sale value of your home. There is a big demand on the market for those homes that are modernised with smart features, so their selling price is higher than regular homes without these features.
Do you want to make your home smart? Contact us now to discuss the options available.