Virgin and Sky are high-quality competitors in the telecommunication industry. Both companies offer some great choices, which make the decision about which one to pick that much harder. It all depends on what exactly you are looking for, and what kind of services you need. Here are some facts about both operators which may help you choose.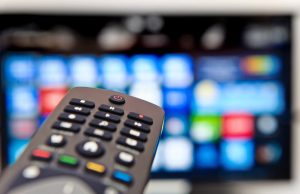 Virgin is an excellent provider for a variety of services. They offer TV, home phone, broadband internet, and mobile services. Of course, you do not have to pick all of them, and you are at liberty to choose whichever service you like. However, many people like the ease of buying everything in one package. Their broadband services are probably the best as they use fibre optic lines for fast internet. One negative thing is their limited availability in comparison to Sky.
Unlike Virgin, Sky offers three services – the internet, home phone and TV. Just like Virgin, you can take them all in a package or choose the ones you want. Sky has lots of TV channels, in fact, more than any other operator in the UK. Their broadband internet service is widely spread and more available than Virgin.
By choosing Virgin, you will get lots of benefits. They have the fastest speeds of broadband connection, up to 200 Mbps. Also, a good thing is that you do not have to have a home phone line in order to use broadband internet from Virgin. Virgin`s TV service does not offer that many channels as Sky, but they are a cheaper TV option. Also, their customer service is pretty good, which keeps the customers satisfied.
By choosing Sky, you would get the best possible TV service available in the UK. If you are a TV buff, you will enjoy the wide range of high definition and standard definition TV channels on offer. However, Sky`s internet speeds are lower than Virgin`s, but they are available to more homes in the UK than their competitors.
So, it's swings and roundabouts for whatever service you're looking for. If you would like more in-depth advice about Virgin and Sky please contact us now,