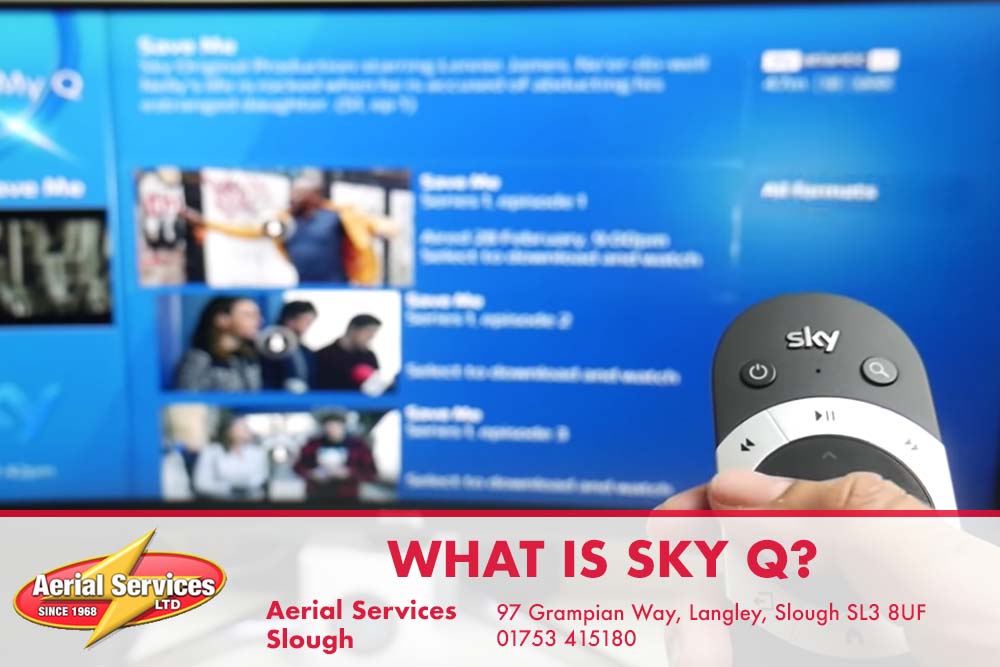 Steaming services have transformed the landscape of television with easy to use on-demand services – and Sky Q is the media giant's response to this.
But rather than adapt their existing – and ever-popular – system Sky unveiled a new golden standard in television – watching that built on the best of what is already available.
Sitting one tier above Sky+, Sky Q offers a premium television service that offers pretty much all that you could want from your TV in one place.
What are the main features of Sky Q?
Sky Q combines the huge choice and accessibility of Sky TV with the convenience and flexibility of streaming services.
Whereas viewers of Sky TV have previously been restricted to recording two shows at a time, Sky Q allows you to record six programmes simultaneously – and watch a seventh!
This is complemented by dedicated Sky Q boxes supporting Ultra HD and 4K television and films to assure the highest quality viewing experience.
A neat slimline Sky Q box is matched by the layout and usability of the software, which has stepped away from the text-dominant layout of Sky+ to be smoother and image-led.
More choice and more ways to enjoy watching Sky TV
Users will have access to a large catalogue of on-demand TV shows and films of the quality that has come to be expected of Sky.
And, if that still isn't enough choice, the format includes apps linking to:
BBC iPlayer
Spotify
Netflix
YouTube
Disney+ due to launch March 2020)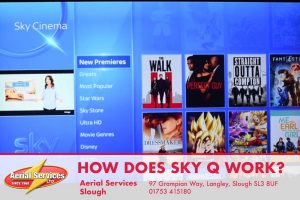 That is a lot of content, and, with the capacity of the Sky Q boxes, there is scope to watch lots of it, which makes the support system to watch Sky Q in multiple rooms or on the go really bring added value to this premium package.
The Sky Q package makes it much easier to view Sky TV on different devices using Sky Q mini boxes, which use wi-fi to pass the signal from the main box around the home.
Sky Q can be watched on three televisions and two mobile devices at the same time – giving families a welcome break from squabbling over who is watching what.
Is Sky Q right for me?
Sky Q is very much seen as a golden standard in home viewing, with the quality of service and content matched with accessibility.
The way it enables multi-use is ideal for larger families with diverse interests – and the high-tech set up means this can be achieved with minimum fuss and no reduction in quality.
Bringing iPlayer, Netflix and Spotify together within Sky's system delivers a neat focal point that users will appreciate.
In terms of choice, the offering is pretty much unbeatable so if you are a fan of quality television shows and films, Sky Q is a sensible investment.
With the Sky Ultimate TV package demanding a higher price, at the end of the day it comes down to what you can afford.
Certainly, if you can afford to switch up your deal, you will unlock a whole new world of top class content, quality and accessibility.
Speak to a Sky Q expert
As a Sky agent, Aerial Services can install Sky Q into your home. To find out more about the packages available or to discuss installation of Sky Q, contact Aerial Services.
---
97 Grampian Way, Langley, Slough SL3 8UF
01753 415180