It only comes around every four years (or longer if we count the misfortune of 1994) so it is never too early to get plans in place to catch all the big games of the 2018 World Cup on TV.
Surely this is the one time it is ok to schedule family events, outings and work courses around the TV schedule?
So, when will England's 2018 World Cup matches be shown on the TV – and what channel will they be on?
England's 2018 World Cup group matches: TV times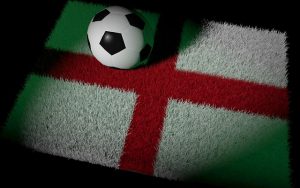 The BBC and ITV will both be showing matches from the 2018 World Cup and sharing the spoils of the hotly anticipated England matches.
First up for the Three Lions will be Tunisia on Monday, June 18 with a 7pm kick-off scheduled. This match will be shown on the BBC.
England's next rivals will be Panama on Sunday, June 24, which is down for a 1pm kick-off and is again being shown on the BBC.
ITV have the tastiest offering of England's group stage though, showing the Three Lions take on Belgium at 7pm on Thursday, June 28. Tipped as a group decider, this promises to be a thrilling encounter with some of the premiership's biggest names going head to head.
Plans from here on in will require fans to hedge their bets as to how the group stage pans out.
Depending on positions, the next match could be Monday, July 2 or Tuesday July 3. The quarter-finals take place on Saturday, July 6 and Sunday July, 7, with the semi-finals being held on Tuesday, July 10 and Wednesday, July 11. The third place play-off takes place on Saturday, July 13 ahead of the final on Sunday, July 15.
Make sure you've got the right kit
One thing is for sure, when watching the big match on TV quality really does come into its own. Top quality HD is great for live sporting events, and if your TV is due for a replacement the time to act could be now.
Don't miss out on this highlight of the TV calendar, make sure your television set is up to scratch and you have the plans in place to enjoy England's matches in the comfort of your own home.
For advice on installing a television or new aerial contact aerial services today.