Why should you pay for TV provided by Sky, BT, Virgin media or other popular networks when you already have a Freeview option?
Thanks to the emergence of digital TV, people now have the chance to watch multiple channels with excellent reception. Freeview is now providing great content to every household in the UK regardless of its location. However, Pay TV is following the latest trends too. In this blog we will discuss the benefits of Pay TV and why it is sometimes better to use Pay TV than Freeview.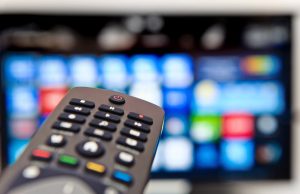 Freeview can provide about 80 TV channels (12 of them HD channels) and almost 30 radio stations. Channel 4, Channel 5, IV channels and BBC are some of the channels you can get with Freeview. This is a significant number of channels, but if we compare it to Pay TV, the selection is still very limited. For example, the cheapest Sky package comes with 280 TV channels and more than 60 radio channels. Of course, the more expensive packages have additional channels and most of them are also HD. Freeview tends to provide more outdated movies and TV shows, while Pay TV gives you the latest blockbusters and the latest seasons of popular TV shows. When it comes to sports, Freeview users can still watch the Olympics, ordinary football matches, tennis etc. However, Pay TV is the place where you can watch the best Champions League matches, exclusive events, and many other high profile sports events such as the British Open, which are no longer available on terrestrial channels.
Most of the Pay TV options today provide set top boxes. With the help of these boxes, users can record, rewind, pause, and interact. In other words, with their help, you won't miss any content provided by the TV channels. You can even schedule a recording or use a TV archive that lasts for days.
In addition, Pay TV providers usually provide attractive packages and exclusive deals which include phone and broadband. Instead of paying separate bills for these services, you will get one bill for everything you use making it more convenient and cost effective.
For more advice about the variety of Pay TV options, please contact us now.