When it comes to covering live sports action it is usually TV deals that grab the headlines but radio retains a big place in the heart of fans.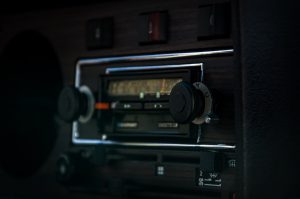 Sports coverage on the radio is excellent, allowing for a wide breadth of regional coverage that engages fans everywhere.
So why exactly is radio such as hit with sports fans? Choice is certainly a major factor.
Whether it is following the fortunes of your local team on a regional radio station, listening to the horse racing on Radio 4 or keeping up to date with all the latest Premier League action on Talksport there is no shortage of coverage to keep listeners interested.
Bringing sport alive through radio
Then of course, there are the commentators. Bringing alive a sports event through words alone is quite a feat but the excitement and tension that radio commentators generate provides a real atmosphere that keeps listeners hooked.
Another major plus point of sports radio is that it is interactive. Radio as a form of sports media works exceptionally well to provide listeners with a platform to air their views – it is about the words after all so there is no need to worry about a lack of visuals to accompany fans' feedback. To demonstrate the point, football phone-ins are the stuff of legend – a real display of the passion and pain that makes following sport so irresistible.
Listening also allows you to get on with life as busy lives and packed schedules can make finding time to watch the match tricky, particularly when it comes to sports such as tennis and cricket where the time can really stretch. Sports radio is the happy medium that keeps fans up to date, but lets them get on with whatever else demands their time.
Make sure your aerial is match fit
When listening to sport on the radio though it is important to make sure your radio equipment is up to job. Reception that dips in and out, buzzing and being unable to locate the station you want will really put a dampener on enjoying the game.
If there's an issue with your current equipment, Aerial Services will be able to identity and resolve any problems that are related to your aerial, putting you back in the game promptly.
A new radio aerial could transform your enjoyment of listening to sports on the radio.
Ensure a tiptop signal
If you are having problems with your radio reception or want to discuss the options for top quality radio aerials contact Aerial Services to book an appointment.
The team can help with:
Free advice
Free call out service
Free quotations
Fast response
Friendly qualified engineers
One year guarantee
Call today on 0207 582 8888.