Staying indoors right now is our best way of fighting Covid-19 and thanks to technology that really shouldn't be too difficult.
Many people will have mused on the fact that this has happened when smart phones, video calls and streaming services are the norm rather than 20 years ago.
If ever there was a time for some escapism it is now and TV streaming services offer an easy way to pass the time, free from the guilt of not feeling up to learning a new language or redecorating the entire house.
It's not just adults that TV streaming will be helping out either, legions of young children and teenagers also find themselves in the unusual position of being unable to leave their home – and for them online content is a Godsend.
Netflix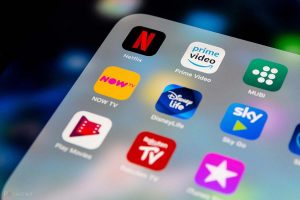 Netflix is the major player in online content and having been established at an early date is now making quality shows in its own name.
Many of the most talked about shows at the moment are on Netflix, with social media chat replacing water cooler conversations about what's on TV. The fascinating Tiger King documentary seems to be the go-to show of the moment but if you missed Stranger Things, The Crown, Orange is the New Black or House of Cards now is the time to catch up.
With the ability to create kids accounts, Netflix is perfect for parents concerned about what their kids are watching as they can password protect any content that is upwards of a U rating. Lots of popular shows and films are available to help kids while away the hours.
Amazon Prime
Amazon Prime has moved swiftly to challenge the domination of Netflix with a similarly comprehensive selection of film and TV choices. With reasonably strong film content service it continues to strengthen its own TV shows.
Already streaming major TV hits such as The X-Files, Lost and The Night Manager, Amazon Prime has unleashed some compelling shows of its own. These include Sneaky Pete, Mr Robot and Homecoming. For those missing sport on TV, the All or Nothing series could be a good choice.
Again, like Netflix, Amazon Prime has an excellent choice of children's favourites.
Disney+
The timeless nature of Disney films gives them a premium value and until the release of Disney+ had made them harder to get hold of. At this moment in time Disney+ could come into its own with a very well-timed release.
Priced reasonably at £5.99 a month, Disney+ offers children's favourites from Marvel, Disney and Pixar, including Coco, Star Wars, Frozen, The Lion King, Toy Story and Black Panther.
In short, the channel has the sort of back catalogue most children will have only dreamed of before Disney+ went live in the UK at the end of March.
Now TV                                                                 
Now TV is essentially a streaming service that offers a pay as you go version of Sky TV, which is ideal for people wanting access to the quality of Sky's main offerings on an ad hoc basis.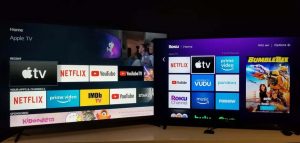 Now TV is a good way to watch the much talked about television shows that have aired on Sky, such as Game of Thrones. It is also a good option for people wanting access to up to date film releases who can use the cinema pass option. Likewise, sports fans can tailor their subscription to watch their favourite events – although in the current climate live sport will be very much limited.
Kids haven't been forgotten either and parents can add in a Kids Pass for just £3.99 a month giving them access to Sky's generous children's schedule.
Now TV lets viewers optimise choice dependent on how much they are willing to spend each month.
Apple TV+
Apple's TV streaming service is still in its infancy offering a small number of original shows. However, what is on offer is promising with The Morning Show seeing awards
success, and the visuals of documentary The Elephant Queen winning praise.
With the weight of Apple behind it this TV streaming service will undoubtedly grow rapidly with the quality the company is known for.
If you have bought a brand-new Apple device you should also have received a free one-year subscription, which is certainly a good way to see what the channel has to offer.
As well as the major streaming channels, catch-up TV is a great way to stay entertained, especially with the BBC's iPlayer. While the BBC is expanding its streaming service in collaboration with ITV through Britbox, licence-fee payers can continue to enjoy the quality of BBC productions at no extra cost on iPlayer.
Staying entertained is an important part of staying positive during these challenging times, and with all the quality TV on offer there should be something for everyone.
If you have any concerns about the quality of reception to your television please contact Aerial Services
---
Unit 5, 92-98, Vauxhall Walk SE11 5EL
020 7582 8888