It's that time of year again when television companies pull out all the stops to win viewers over as they hunker down for some family time at home over the Christmas period.
From the beginning of December TV channels will be upping their game with seasonal shows, films and new dramas.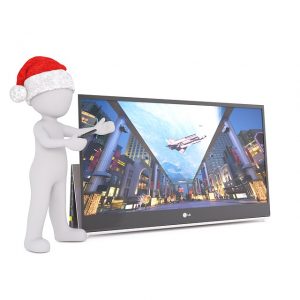 What are predicted to be the Christmas TV highlights for 2018?
BBC One is happy to oblige with the quality it is known for – and a welcome commitment to tradition, which sees a Julia Donaldson novel yet again given a sumptuous transformation for families. This year it is the popular story of dragon-in-training Zog that will take centre stage.
Fans of a good crime drama will not want to miss John Malcovich starring as Hercule Poirot in The ABC Murders along with Rupert Grinch on the same channel.
Another David Walliams book is being given the television treatment as The Midnight Gang is scheduled in for a Christmas appearance on BBC One, while Doctor Who will again be given the festive treatment with a Christmas Special planned.
Fans of Strictly Come Dancing will be given a treat as the show also reappears for a Christmas special.
Bake Off fans missing the weekly challenges can expect the Channel 4 hit show to return with a Christmas Great British Bake Off special.
Netflix should win over fans of Games of Thrones with an adaptation of another story by creator George R R Martin – Nightflyers. This story focuses on a trip to the outer reaches of the solar system to find alien life.
Meanwhile Sky will be showing the final series of hit show Fortitude in the run-up to Christmas.
Get started early
For those who cannot wait to get started on the Christmas films this year has even seen the launch of a dedicated Christmas channel – True Christmas – which is available on Freeview 62, Sky 319, Virgin 424 and Freesat 302.
Final schedules and timings for Christmas TV shows in 2018 are still to be set so expect a few more future favourites to be added to this year's Christmas television highlights.
In the meantime check your television set-up offers all you need to allow you to enjoy the best of the festive TV.
If you are interested in adding Sky or Freeview or have concerns about the reception from your aerial get in touch with Aerial Services, who will be happy to help.