With the cheers, celebrations and heartbreak of the football season behind us you might be wondering what to do with your time – but don't worry there are plenty of sporting spectacles set to grace our television screens over the next couple of months.
There is the World Cup of course, but for those wanting a bit of variety in their sports viewing there are many more options heading to our television sets.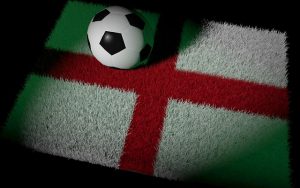 Most notably Wimbledon fortnight is just around the corner. The annual outing to the All England Tennis club always makes for great viewing with end-to-end action from tennis superstars, wild card upsets and obligatory celeb-spotting in the crowds.
This year's Wimbledon gets underway on Monday, July 2 and finishes on Sunday, July 15 when the Men's Singles final is played.
As usual the BBC will show extensive coverage of Wimbledon across the fortnight. And no doubt we'll be showing our support by reaching for the strawberries and Pimms.
When to watch the British Grand Prix on TV
Another highlight of the annual sports calendar that is always worth catching on TV is the British Grand Prix at Silverstone. This year's Formula 1 race at the famous circuit will be on July 8 and will be broadcast live on Sky Sports and Channel 4.
Cycling continues to capture the public's attention and is enjoying a continued surge in popularity.
The highlight of the cycling calendar, the Tour De France will get underway on July 7, running until July 29. Enjoy the fantastic scenery, strategic cycling and moments of high drama as these hardy athletes are seen traversing across France on Eurosports and ITV.
Make sure you have access to the right TV channels
With cricket, hockey, rugby and golf also planned in across the Sky and Freeview channels there will be no shortage of options on the television for fans of sport this summer ahead of the return of Premier League football in August.
To make the most of the major sporting occasions ensure your television and aerial area in good working order so that they won't let you down on the big day – and that you have access to the right TV channels.
For advice on installing Freeview or Sky television get in touch with the Aerial Services team today to talk about your options.