When people see that there is a message that there is no signal on the screen of their TV, they usually assume that that's why their TV doesn't start with the auto setup activity. But, how can you be sure that your TV aerial is working or not?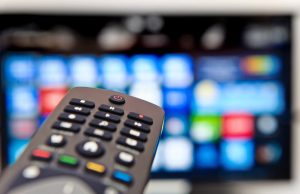 There are actually two options that can help you find out whether your TV aerial is working. Both of them are very effective so choose the one that's best for you.
First of all, the simplest and most convenient way to test and check whether the aerial socket or TV are experiencing some problems is to check whether everything is fine on another TV. If you have a second TV in your home, simply connect it to the aerial point that you find problematic. After that, wait for the scanning of TV channels.
Another way to check the TV aerial is to take the TV to a socket that you are sure that is working properly and perform a test. If the TV is able to get a signal and identify the channels on another socket, then you can be rest assured that your TV is fine.
The next method is to test the TV signal. This may be a more complicated option, but it works just fine. All you need is an aerial tester. These small devices are used by TV aerial installers and they can conduct aerial and signal tests easily. There are many inexpensive home aerial testers that you can buy online or in electronics stores. A typical tester of this kind comes with LED lights that can show you the strength of the signal. You don't need any special knowledge or training to use a tester like this. The only thing you will probably need is an F-plug because it usually comes with an F-plug connector.
If you're having problems with your TV reception and you've explored all options, then it may be time to call a professional in. For all your TV aerial needs, please get in touch.